What Parents Can Expect
Our work together begins with the first phone call. We listen carefully to your concerns and will partner with you to determine the best approach for your family. Treatment is not a "one size fits all" approach. MCYAF offers an array of services to meet each family's unique needs.
We look forward to working with your family to help you return to doing the things you love and enjoy.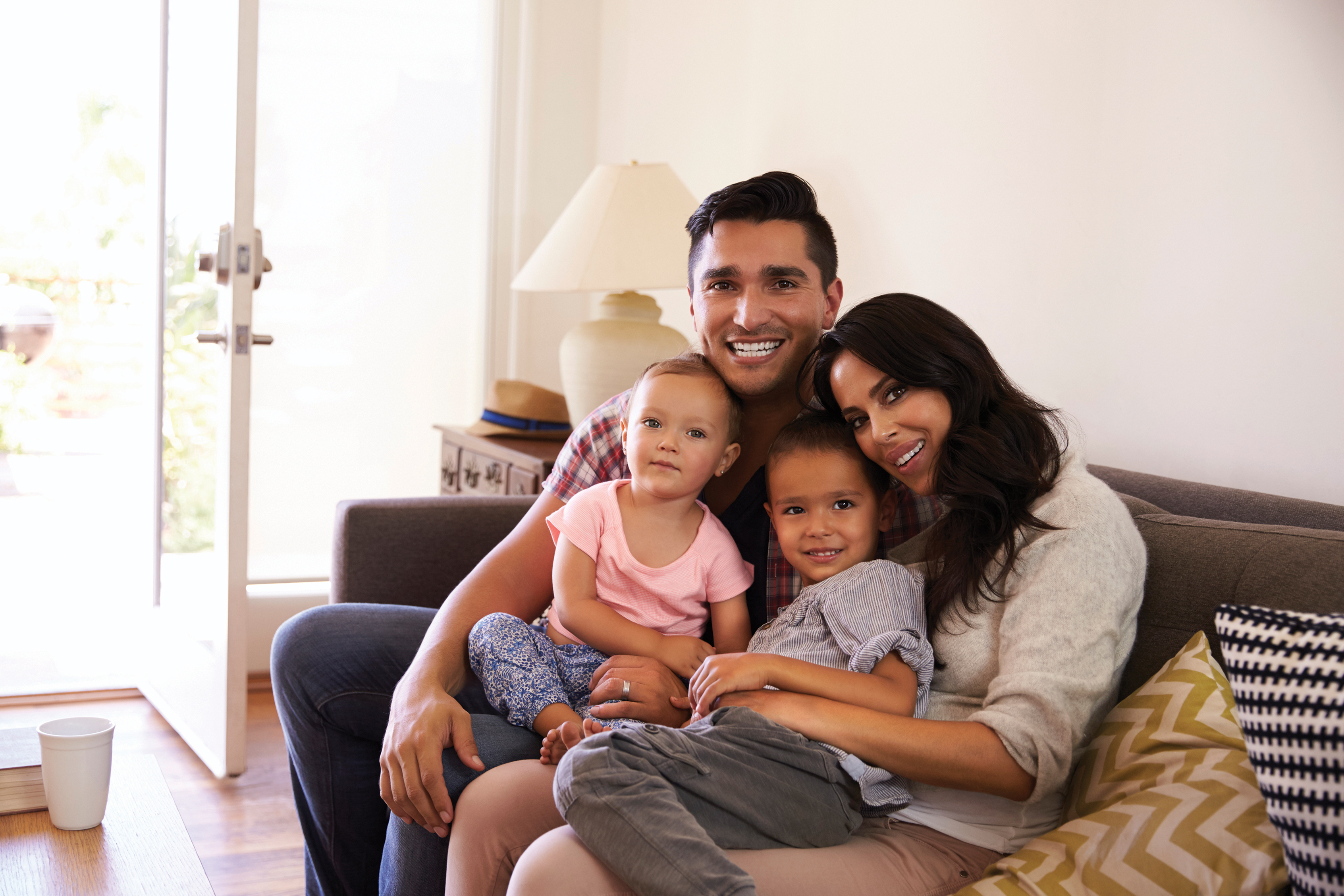 Initial Phone Consultation
The first step to initiating services is a phone consultation with an experienced MCYAF coordinated care specialist. The coordinated care specialist will gather information about your areas of concern, current needs, and desired outcomes. Next, the coordinated care specialist will schedule an in-person session with one of our clinicians or will provide you with a referral to a provider who can best address your identified needs.
In-Person Intake
Following your phone consultation, a time will be arranged for a clinician to meet in person with you and your family. During this face-to-face session, a clinician will discuss your present concerns and what you would like help with. To help ensure that all family members are supported during the initial session and throughout the MCYAF treatment process, clinicians will typically meet with your family members together and individually.
After the in-person consultation, our multidisciplinary team will meet to share our findings and recommend a course of action for your family. This may include family therapy, a comprehensive psychological assessment, a targeted assessment, individual or group therapeutic services, or a referral to an external provider who is best suited to handle your child and family's needs.
Comprehensive Assessment
During the course of three consecutive mornings, our assessment psychologists will ask your child to complete various tests, which are designed to explore the areas of need that have been identified. These assessments evaluate learning, cognition, social-emotional functioning, coping operations, behavior, and neuropsychological functioning. Nearly all tests and methods involve standardized procedures. The test selection will be tailored specifically to your child's age, abilities, challenges, and any additional information you have indicated. These evaluations might include games, story telling, structured conversations, or written tests.
It is not uncommon for children and adolescents to feel nervous about the assessment process; however, many find it to be interesting and helpful. Some feel a sense of relief afterward.
Parents will meet with the assessment psychologist, who, with your permission, will interview other people in your child's life, such as their teachers, pediatricians, and others deemed appropriate by our team. The information gathered in these interviews will give us a broader understanding about how your child functions in various settings. This approach allows our team to get to know your child and family from multiple perspectives.
Targeted Assessment
MCYAF also offers a targeted assessment that is focused on addressing a specific area of concern and is shorter in duration than a comprehensive assessment (three hours). Examples of when a targeted assessment might be beneficial include:
To evaluate a child's academic progress if they have been previously assessed and are receiving learning interventions.
To evaluate the effectiveness of ADHD medication in improving a child's neuropsychological functioning.
To address specific behavioral concerns, such as whether a child is experiencing excessive worry, sadness, or distress.
To help determine if a child could benefit from psychotherapy or to evaluate progress if the child is already in therapy.
If you have questions about any part of the assessment process, our team is available to speak with you.
Following an assessment, MCYAF's multidisciplinary team will review our findings. We will collaboratively formulate a treatment proposal to address the unique needs of your child and family.
Your family will then meet with our clinical team for a feedback session. During this session, we will explain what we have learned through the assessments and interviews, and will provide treatment recommendations. Examples of recommendations include family therapy, individual therapy at MCYAF, or a referral to a more appropriate external resource or provider. Afterwards, we will provide you with a written report detailing the assessment and treatment recommendations. If you'd like, we can also provide a complete or modified copy of this report to your child's school.
MCYAF's multidisciplinary team offers a range of therapies. In order to offer integrated care, our therapists work with your child and family together or individually, sometimes in combination with outside therapists.
Family work – Family work can take the form of family therapy, couples' therapy, or parenting support. Our family therapists use a family systems approach in order to identify and amplify strengths, as well as to address unhelpful patterns. Goals of family work can include improved communication, better confidence in the family's ability to work together, and stronger bonds between family members.
Individual youth therapy – Our approach to child therapy is based on a desire for understanding – for us to understand the child, for the parents to understand the child, and for the child to gain better personal understanding. With the utmost respect for the complexity and integrity of every young mind, we strive to explore thoughts, fantasies, and feelings together in a way that allows young people to both appreciate the way in which their minds work and to become better able to handle their emotional lives.
Educational therapy – If your child is struggling with a learning disability or experiencing other learning challenges, we may ask them to meet with an educational therapist. The educational therapist will talk to you, your child, your child's teachers, and other influential people in your child's life to identify the types of learning challenges they are experiencing, as well as possible causes for these challenges. Once the educational therapist has a deeper understanding of your child's emotional and academic needs, they will work with you and your child to create an individualized instructional plan to help your child succeed in their educational goals. Our educational therapists help clients draw upon their existing strengths to make learning experiences more positive and rewarding.
Individual adult therapy – We understand that no child is raised without a supportive caregiver or family members, and often tensions and anxieties in youth can be expressions of pain and/or dysfunction elsewhere in the family. For this reason, we may recommend therapy for other family members, even though the presenting problem may appear to be exclusively that of the child.
Ideally, treatment will end when both the client and the therapist feel it is appropriate. Treatment lengths vary, and can range from six months to several years depending on what is needed.
Upon termination, we may ask your child to retake some of the assessments that were administered during the intake process to track the progress that has been achieved. A follow up will be scheduled with your family one year after treatment is terminated. This allows us to evaluate any changes and helps to ensure that your child and family have received the help you need.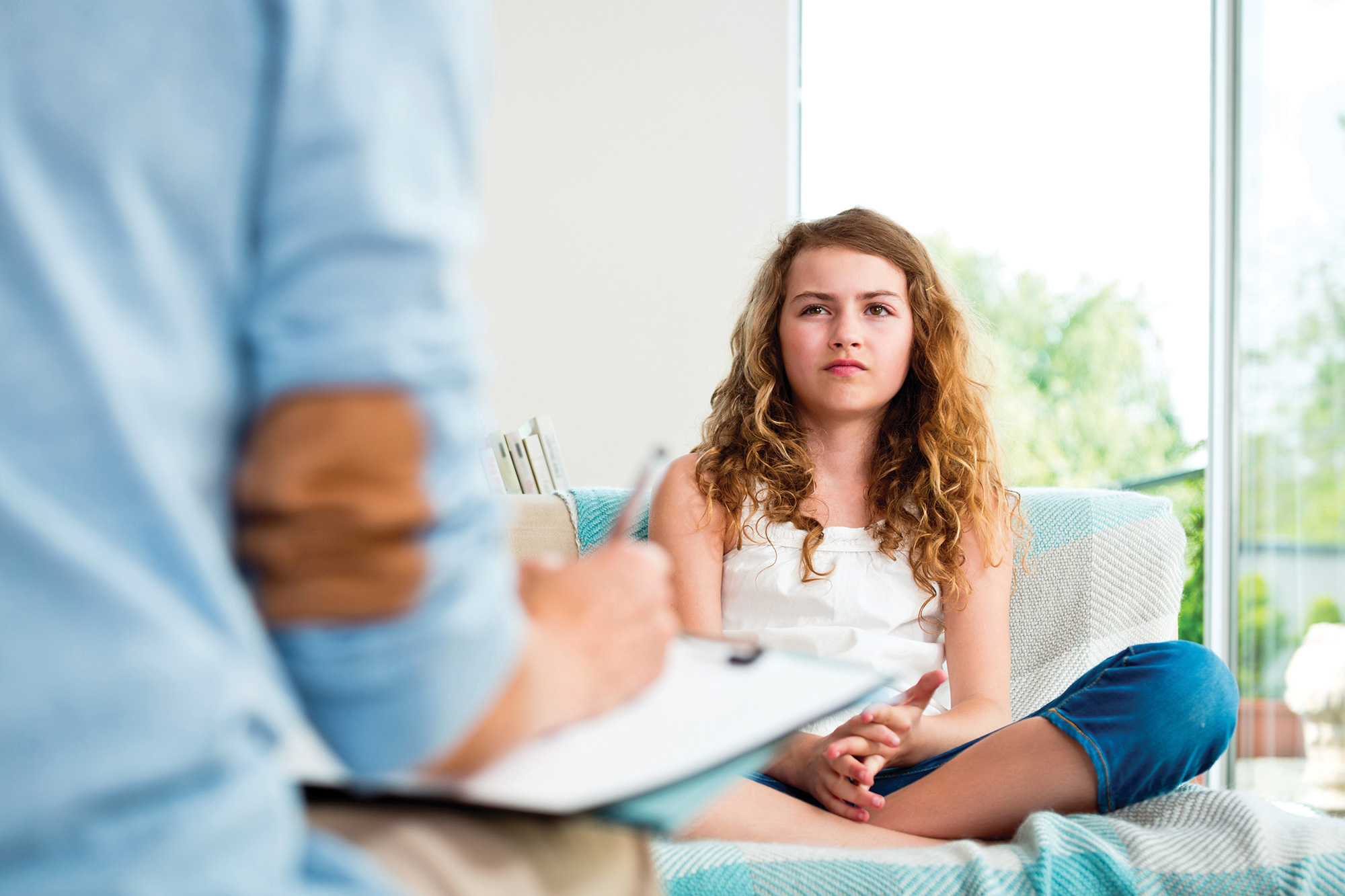 What Youth Can Expect
There are many reasons why young people come to MCYAF. You may be struggling with schoolwork, having difficulties with friends or other relationships, coping with the loss of a loved one, or experiencing another difficult transition that is affecting your overall well-being. You may even feel sad, angry, or anxious for reasons you don't quite understand.
Regardless of why you came to us, we're here to help. We begin by learning more about your family, your life, and anything that's causing you frustration or stress. Then, we work with you and your family to identify solutions to make your life better.
The intake is our first "get to know you session." One of our experienced clinicians will sit down with you by yourself and with your family members, to learn more about your life, challenges you are facing, and any recent or past experiences that might be affecting you. After this meeting, our team will get together to talk about the best way to meet your needs and we will recommend the next step in the process.
Therapy is an opportunity to work regularly with someone who will get to know you very well and help you work through any difficult feelings or other challenges you may be facing. Therapy can include talking about what's on your mind, playing, drawing, or any number of activities that you enjoy and feel comfortable to you. Everything you say to your therapist is kept private. The only time therapists will repeat something you share is if it causes them to worry about your safety or that of someone around you.
Assessments help us get a better understanding of your strengths, fears, things you enjoy, and things you find difficult. In order to understand you better, one of our assessment psychologists will talk with you and ask you to take a series of tests during three different morning sessions.
There are no right or wrong answers, so you don't need to worry about "passing" or "failing" any of the tests. Each test or activity is specifically chosen to get to know you better. Some will look like school assignments, while others may involve drawing or storytelling. You'll have a chance to take breaks in between and to ask any questions that come up as you go.
After the assessments are complete, our team will have a better understanding of you and how we might be able to help make your life easier. We might offer some suggestions to help with your schoolwork or classes, or might suggest that you, your parents, or your family talk to someone about your life and experiences.
The idea of an assessment can sometimes seem intimidating, but once you get started, you might find it interesting, and may even learn new things about yourself through the process. If you have questions, you can ask us at any point before, after, or during the assessment.